What are paid focus groups and how to find paid focus groups online to earn up to $300/hour.
Do you have a bit of time to share your opinion or answer a few questions on various things? If yes, then you could end up with a couple of hundred bucks for it.
People's feedback matters. So much that companies are willing to pay for it. That's where paid focus groups come into place.
With time, more and more companies use paid focus groups to better understand the market. After all, market research is a vital part of any business strategy.
If you are looking for legit ways to make extra money fast, then you should seriously consider taking part in paid focus groups.
Paid focus groups are similar to online surveys but their main advantage is that they pay way better and they are usually more fun to do.
In my opinion, paid focus groups are one of the most lucrative side-hustles you can do to make money online. If you want to know more about this side hustle, keep reading.
This article may contain affiliate links. Please read Disclaimer to learn more.
What is a focus group?
A focus group is a small group of people that are brought together to share their opinion, give their feedback, or answer questions on something specific.
Usually, a focus group consists of 5-8 people but there are focus groups that can require 10-12 people as well. It really depends on the topic discussed.
Basically, it is a method of gathering people's feedback so that companies can improve their products and services.
Let's see some examples so you can understand how this works. Generally paid focus groups can include the following:
Companies paying people for their feedback on their product
Companies being interested in people's feedback for market research
Companies paying people to give feedback on a service they want to offer
And more…
Back in the day paid focus groups weren't a common thing and they didn't pay as much as they do today. However, as the need for market research arose, this method became more and more widespread.
Today, you can even make $300 by completing a paid focus group. How cool is that?
For the most part, a focus group lasts about 60 to 90 minutes but it can definitely last longer depending on the topic. Usually, the more it lasts the better it pays.
The research topics of a focus group can vary. Some common ones include Automotive, Health & Care, Cooking, Beauty, Travel, and Pets.
Are paid focus groups legitimate?
Yes. Paid focus groups are a 100% legit way of making extra money fast. In fact, many large and known companies provide paid focus groups to further understand their products or the market.
On the other hand, not every company that runs paid focus groups is legit, and that's something you should keep an eye out for.
That means that you should be careful when choosing to participate in a paid focus group. Many companies don't pay well for your time and others are scams.
Don't worry though, I've made all the research needed for anyone that wants to find legit companies offering paid focus groups.
TIP: Generally, websites that offer paid focus groups are free to join. If a site encourages you to pay before joining their platform, it's most likely a scam.
Types of paid focus groups
There are many types of focus groups but the most common ones are the following two:
In-person
In-person focus groups usually take place in specific facilitated locations chosen by the company itself.
When you sign up for an in-person focus group, the company will inform you about the place and time of the meeting.
In-person focus groups typically involve a group of people brought together to answer questions or give their ideas on a certain topic.
Online
The biggest advantage of online paid focus groups is that there are no geographical restrictions and people all over the globe can join (considering that they all speak the same language).
When you sign up for an online focus group, the company will inform you about the time of the meeting and on which platform it will take place. (Skype, Zoom, Microsoft Teams e.t.c.)
So, as long as you have a pc or laptop, a web camera, a microphone, and an internet connection you can take part in a big variety of paid focus starting today.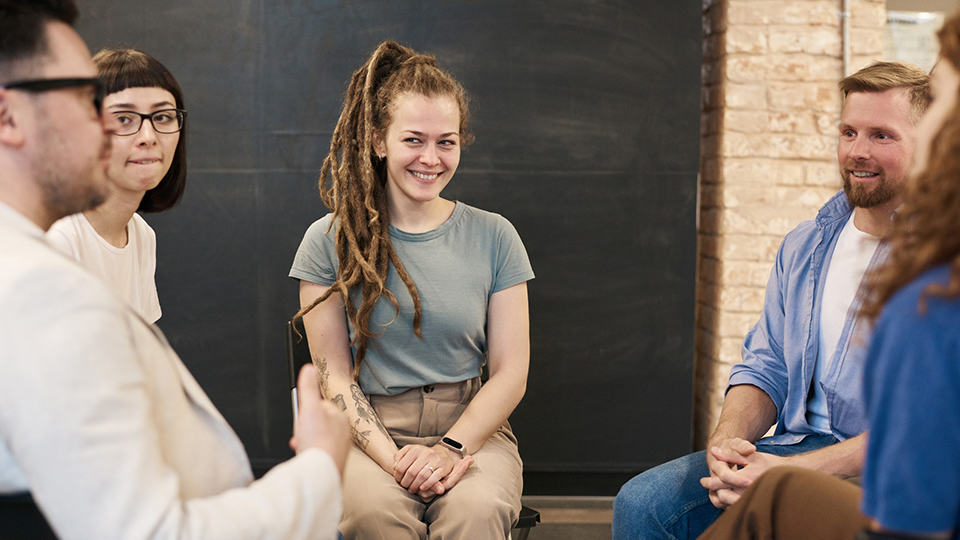 How much are focus group participants getting paid?
It depends on the company, but usually, you can expect to earn $50-$300 per hour. That's a lot of money for an hour of your time, and that's why many people join paid focus groups.
I often find it useful to sign up for more than one platform that offers paid research studies because you can take part in more of them and end up with even more money.
The good news is that hundreds of paid focus groups are being published every single month, so there are a lot of choices when it comes to the topic of the focus group itself.
Related Articles:
How to find paid focus groups online
As mentioned above, not all companies that offer paid focus groups are worth your time. And that's because some of them pay low or in the worst case are a scam.
That's why I made a list of the best and most legit paid focus groups available today.
Once you find a company you like, go ahead and sign up for them. After that, check the available studies and apply to what you think suits you best.
That usually includes filling out a form with some information about you. From there on, your application will be reviewed and you will get notified whether they accept you or not.
I have signed up for a bunch of them and also subscribed to their email list so that I can get notified when new focus groups are available.
*SPECIAL OFFER* SAVE 70% ON BLUEHOST HOSTING! Start your own blog with only $2.95/month (Normally $10.99) and build your online business today!
Check out my step-by-step guide and start your blog today!
15 companies that offer paid focus groups
With 2000+ paid studies launched every single month, User Interviews is a fantastic platform for making money online. You can create your profile and start applying to paid research studies right away.
It is actually one of my preferred focus group platforms and that's why I put it first on my list. As a matter of fact, User Interviews has a very large community of researchers and participants making it one of the best choices today.
You can browse their available paid research studies, apply, and start getting paid for your feedback right away.
Pay: $75 – $110 Per Study
Respondent is a great platform for market research. Lots of companies use the platform to conduct studies on targeted audiences.
You can sign up as a researcher or a participant. Researchers use the platform to conduct studies in order to gather market insights.
In your case, you should sign up as a participant. This way you will get notified when paid focus groups are available and you can join whichever you like. You can check their available projects here.
You can also check their FAQ page if you have more questions on how things work on the platform.
Pay: $100 Per hour (can go up to $500 per hour for specialty occupations)
Survey Junkie is one of the most popular sites when it comes to surveys, but did you know that it also offers paid focus group opportunities?
That's right. You can sign up and get notified when new studies are available.
One thing to keep in mind though is that Survey Junkie doesn't pay in cash but in points that can be redeemed into gift cards.
Pay: $50 – $100 Per Study
FocusGroup is an online community that offers multiple ways of participating to focus groups. These ways include participating online, on the telephone, or in person.
They basically provide market research services intending to help companies understand the market. You can learn more about them by checking their FAQ page.
Pay: $75 – $200 Per Study
Ipsos i-Say is another well-known survey site that also offers paid focus groups. You can simply sign up and search for available focus groups on their site.
After completing surveys and focus groups you will gain points which you can later redeem as PayPal funds or a variety of gift cards.
You can also download their mobile app to check for new focus group studies on the go.
Pay: $50 – $100 Per Study
Survey feeds is a large company that runs studies all over the US. It includes paid focus groups online and in person.
Their purpose is to connect the best research companies with the right participants so that every researcher can improve their products and services through feedback.
If you are interested, you should submit your profile to their database by clicking "Submit Your Profile" located on their homepage. You can also check for available current studies and join whichever you like.
Pay: $75 – $300 Per Study
20|20 has been in business since 1986 and offers companies various ways to get valuable market research insights.
Some of them include surveys, surveys + chat at online interviews, online discussions, online webcam discussions, and in-person studies.
Once you sign up and submit your personal information, the system will automatically match your info with the most fitting focus groups available.
After that, you can choose to apply for anything that you find interesting, and if you get qualified, you will receive further instructions in your email telling you what to do next.
Pay: $50 – $150 Per Study
Experience Dynamics has a wide range of studies including field studies, diary studies, usability testing, phone interviews, online focus groups, and online surveys.
They are looking for people's feedback, regardless of their background, to improve user experience. They also do regular global usability studies for people all over the world to join.
Once you sign up you will be added to their private Participant Database and from there you will be contacted through email for any available studies.
Pay: $50 – $150 Per Study
With over 7 million members, American Consumer Opinion is another great choice when it comes to paid focus groups.
You can sign up for free and start making money by taking surveys, joining focus groups, evaluating new products, or testing new advertising.
How it works is simple: When you complete something, you earn points. These points can be redeemed either on PayPal or by check.
Pay: Up to $50 Per Study
SIS International Research is a huge global market research firm where you can give your feedback on many things. Some of the topics they include are Health Care, Travel and Tourism, Automotive, Construction, and Engineering.
Since they are an international platform, they have conducted projects in over 120 countries to gather insight into a buyer's perspective. So, if you live outside of the US this can be a good choice for you.
Pay: $150 Per Hour
Ping Pong is another great platform that provides research studies all over the world. That means that you can sign up even if you live outside the US.
It works like that: You share your opinion on products from various companies, and you get paid after you complete the study.
To do all that, you'll need to have a computer or laptop with a webcam and mic, and a good/ stable internet connection.
Pay: $10 – $100 Per Study (can go up to $200 for special cases)
Field Voices is another interesting choice when it comes to paid focus groups. You can take part in online and in-person studies as long as you meet the criteria for them.
Some of the topics discussed in the research studies include Automotive, Recreation, and Education fields.
They once had an in-person study where all you had to do is try out some new drinks. And the pay was $100. Yep, you read that right!
Pay: $50 – $300 Per Study
Another good platform for discovering research studies is Recruit and Field. This particular company has very good reviews online and I've also heard friends of mine say good things about the platform.
They provide many types of research studies including in-person (focus groups, mini focus groups, in-depth interviews, usability testing) and digital methods (online focus groups, online bulletin boards).
Pay: $100 – $275 Per Study
Probe Market research is a market research recruiting firm based in New York and San Francisco. They have been around since 2005 and they offer multiple opportunities for anyone who wants to make extra money.
You can give your opinion on things like TV commercials and beauty products and get paid by completing studies conducted in person, by phone, or online.
Once you sign up, they will notify you of new research studies that match your interests.
Pay: $50 – $400 Per Study
WatchLab specializes in market research in many metro markets such as Chicago, San Francisco, Portland, New York, Los Angeles, Seattle, New Jersey, Philadelphia, Houston, Dallas, and more.
They provide online and in-person focus groups such as usability testing (website, mobile device, tablet), in-home studies, webcam interviews, and many other kinds of focus groups.
You can go to their sign-up page, fill in your information, and get notified when new studies are available.
Pay: $50 – $200 Per Study
Final Thoughts
Paid focus groups are one of the most effective methods of market research and at the same time a fast way to make extra money.
If you are interested, I would definitely suggest you try it. I promise it's not as intimidating as it sounds. On the contrary, it's quite fun.
Before I started taking part in paid focus groups I was quite hesitant but after seeing how serious and legit this side hustle is, all my doubts disappeared.
FAQs
How do you get picked for focus groups?
When you request to join a paid focus group, they will review your bio to see if you qualify for it, and they contact you to let you know if you got accepted or not. This procedure usually takes 1-2 business days.
Do you get paid for participating in research studies?
Yes, you do get paid for participating in online research studies. People's feedback is more valuable than you might think and that's why companies pay good money to people that are willing to share their opinion.
15 Best Online Paid Focus Groups (Make $300/Hour)