Starting With the Right Resources Is Vital for Your Success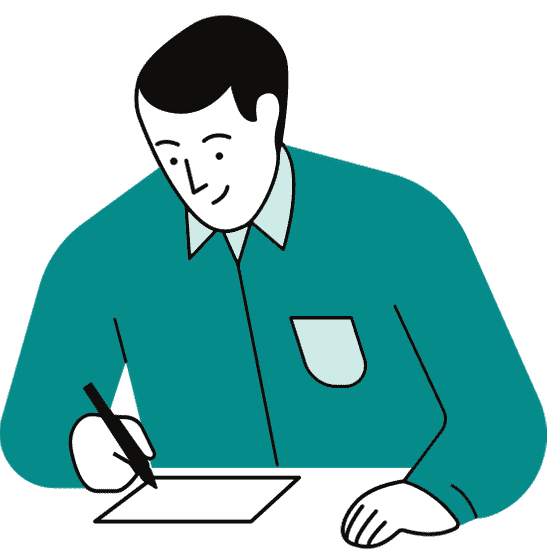 The tools you need to kickstart your project the right way.
Using the right tools from the beginning plays an important role when it comes to growth.
These resources are the ones I use and love, and I wouldn't recommend them to you if I didn't truly believe in them.
I have gone through a lot of trial and error, and the following tools have honestly helped my blog grow faster.

BlueHost (#1 Website Hosting)
I will always recommend Bluehost to anyone who wants to start a blog/business because it's the most affordable and beginner-friendly hosting there is.
It is easy to use and set up, has fantastic performance and load speed, and its 24/7 customer support via email or chat can answer any question that you might have.
It is even recommended by WordPress.org as the best WordPress hosting solution.
If you are thinking of starting your own blog, check out my easy-to-follow guide and have your blog ready in less than 10 minutes.

GeneratePress (#1 Website Theme)
When it comes to choosing a premium theme, GeneratePress is the best one, hands down. I have wasted hundreds of dollars trying out a great variety of the most famous premium themes out there. None of them were as good as GeneretePress.
This theme is lightweight, SEO-friendly, and packed with amazing features. It has everything you'll ever need to create a unique and professional website. GeneratePress is the theme I use for my blog and I couldn't be more satisfied with it.

GenerateBlocks (#1 Gutenberg Block Plugin)
GenerateBlocks is the best and most lightweight Gutenberg block plugin for building stunning websites with precision controls. With just a few blocks, you can build nearly anything.
I use both GeneratePress and GenerateBlocks and I can honestly say that they give you everything you need to build beautiful and responsive websites without cutting down on performance at all.
If you want a strong, long-lasting, and lightweight foundation for your website look no further.

Perfmatters (#1 Web Performance Plugin)
Perfmatters is a lightweight WordPress performance plugin that is Core Web Vitals focused and can effectively speed up your site by stripping out any unnecessary code and reducing HTTP requests.
Its interface/features include quick-toggle options, a script manager for managing scripts on each page, database optimization, lazy loading, deferring and delaying JS, CDN rewrite, preloading resources, hosting Google Analytics and Google fonts locally, and a ton more!
This plugin works great with all caching plugins and is a must-have for anyone who takes site speed seriously.

Rank Math (#1 WordPress SEO Plugin)
Rank Math is honestly the most powerful WordPress SEO tool there is. It is packed with amazing modern-day SEO features that can literally make your site rank higher in search results.
I made the switch from Yoast, and I honestly couldn't be happier. Rank Math has so many more features to offer in comparison to any other SEO tool out there. I am 100% satisfied, and it will always be my #1 recommendation.
If you are using a different SEO plugin, you can easily switch to Rank Math with a simple click of a button while maintaining all your current settings.

ShortPixel (#1 Image Optimization Plugin)
ShortPixel is hands down the best image optimization plugin you can use to optimize your images and make your site faster.
Thanks to its high-quality algorithm you can reduce image sizes by up to 90% without any apparent loss in image quality. You can choose between Lossy, Glossy, and Lossless compression depending on your needs.
With the free plan, you get 100 credits/month which you can use to optimize your images, and if you need more you can select one of their super-affordable plans to buy more credits.
Moreover, I really love the feature that lets you back up the original images in a separate folder in case you want to restore them or change their compression. Conveniently enough, you can do all that with a single click inside the WordPress media library.
ShortPixel is the image optimization plugin I chose after testing out many others and I can honestly say it's a must-have if you want the best compression possible.

NovaShare (#1 Social Sharing Plugin)
Novashare is by far the most lightweight, easy to use, and customizable social sharing plugin you can have on your site. It is built with speed and performance in mind adding only 5Kb on the front end.
Despite its small size, it has a great variety of options and 24+ different social networks you can choose from.
Moreover, you can design the buttons to fully match your branding style by selecting your desired size, shape, and color with just a few clicks.
You can't find a more lightweight and at the same feature-rich social sharing plugin if you tried. I highly recommend it if you are someone who needs social sharing buttons without the extra bloat.

Link Whisper (#1 Internal Linking Plugin)
Internal link building is often underestimated when it comes to better rankings in Google. Let's face it, building and managing internal links can be a struggle, especially if your site has thousands of published articles.
Link Whisper can change all that very easily by making automatic and relevant link suggestions as you write, quickly finding and building internal links to old articles, fixing broken links, and providing internal link reporting so you can know what's going on at any moment.

Thirsty Affiliates (#1 Affiliate Link Cloaking Plugin)
When it comes to affiliate link cloaking, Thirsty Affiliates is the plugin for the job. It is a must-have if you take affiliate marketing seriously and you don't want to waste your valuable time.
Thirsty Affiliates does a great job at not only cloaking your affiliate links but also providing you with link reports so you can see the total clicks on your links over a given period of time.
All you have to do is add your affiliate links in the plugin, and if you ever want to make changes, you simply change your link in the plugin and it will update throughout your whole site without needing to do that manually in every single article.
You also have the option of excluding specific link categories from cloaking and that comes very handy when companies forbid you from cloaking your affiliate links (such as Amazon Associates).
No other link-cloacking plugin can match the features and simplicity of Thirsty Affiliates and that's what makes it my number one choice.
ConvertKit (#1 Email Service Provider)
I've used many email services, and I can honestly say that ConvertKit is by far the most user-friendly and high-converting service of them all. Its features include simple text-based email templates, built-in landing pages and forms, and easy-to-use visual automation. They also have fantastic support.
In a nutshell, ConvertKit has helped me gain more subscribers and increase my profit much easier than any other email service provider I've tried. Give them a try, and you will understand why it's the #1 choice by most bloggers.

Canva (#1 Graphic Design Tool)
My biggest concern when I started this blog, was how to create designs for my business with a low budget. I almost gave up on my blog because of that.
Canva was the light at the end of the tunnel for my business. (and no I am not exaggerating)
It is easily the best and most affordable graphic design tool you can use for your business today. With its simple interface and tons of photos, videos, graphics, and templates, you can create stunning designs for any use in minutes.
Its free version has almost everything you need but if you want to take your designs to the next level, consider upgrading to the pro version. Give it a try today and you won't be disappointed.

Grammarly (#1 Grammar Checker Tool)
Let's face it. Grammar plays an essential role in every business. No one will take you seriously if you have grammatical errors everywhere. That's where Grammarly comes into place.
With Grammarly, you don't have to worry about Grammar, spelling, and punctuation ever again. Moreover, its checks for fluency, conciseness, clarity, and engagement. It's also compatible with the most used apps like Microsoft Word, Google Docs, Evernote, Salesforce, and more.
I use it every single day, and it has honestly made a huge difference in my business. Give it a try today for free, and you won't regret it.

LastPass (#1 Password Manager)
Every online business needs organization and security when it comes to passwords.
LastPass is the best and most preferred password manager you can use today because it has everything you need to manage and organize your passwords effortlessly.
It is very easy to use and you can access your passwords from any device including desktop, tablet, and smartphone.
LastPass uses military-grade AES 256-bit encryption and multi-factor authentication (MFA) so you can rest assured that your passwords can only be accessed by you.
I especially like its free version, browser extension, and the password generator feature that lets you generate strong passwords with a simple click.

eM Client (#1 Email Client)
Nowadays, sending and receiving emails is a crucial task for every business. That's why you need a reliable and easy-to-use email client that can make email management as easy as possible.
eMClient is here to offer just that. With tons of features and a clean/powerful interface, eMClient can help you skyrocket your productivity and master your workflow, without wasting valuable time.
I use eMClient from day one, and I would honestly not change it for anything else.